fondo slider
We invite you to participate in moving the NASH peptide closer to the patients
fondo slider
Preclinical results with the NASH peptide show a notable effect in the major pathophysiological causes of the disease, including fibrosis.
fondo slider
Endolipid and Nanovex join forces to develop and commercialize the cellulite peptide.

The Team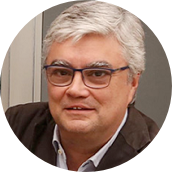 Albert Palomer,
PhD CEO
Senior Executive and Development Consultant / Former CEO ABAC Therapeutics and Head of Med Chemistry at Ferrer and Menarini / Boards member and advisor to start-ups in Spain, Belgium, and S Africa / Co-developer of the NSAID analgesic Enantyum® and the quinolone antibiotic Ozanex®.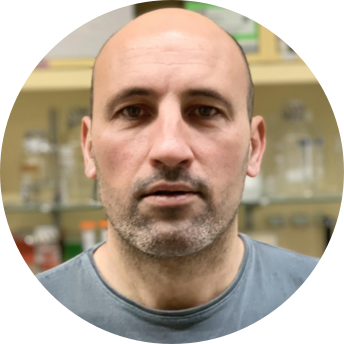 David M. Selva,
PhD CSO
Board Member and Scientific Leader / Worldwide expert and KOL on SHBG / Extensive experience on molecular mechanisms regulating SHBG and its role in human disease development / More than 30 papers published in top international journals.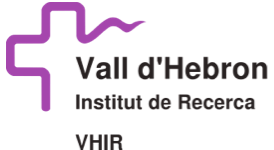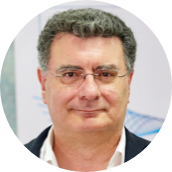 Rafael Simó, MD, Prof
CMO
Head of Endocrinology and Nutrition Department / Deputy Director of Clinical Research at Campus Vall d'Hebron / Professor of Medicine & Endocrinology. Universitat Autònoma de Barcelona / President of the European Association for the Study of Diabetes- Eye Complications.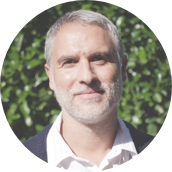 Agustí Soler,
CFO
Financial officer in several start-up companies Cority, Aortix, Endolipid, etc Finance and tax consultant at the FI-Ready Group of Companies.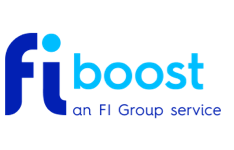 Anna Alvarez, PhD
In vivo models

Laura Brianso, PhD
In vitro models

Pablo Gabriel,
PhD Student
Lorena Ramos,
Lab Technician
Endolipid Therapeutics
Who are we?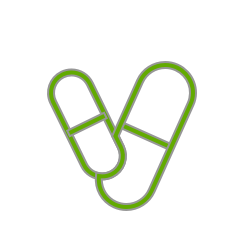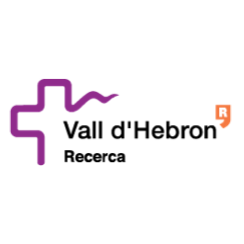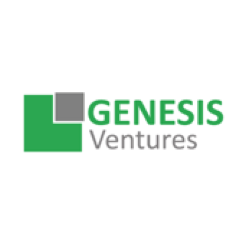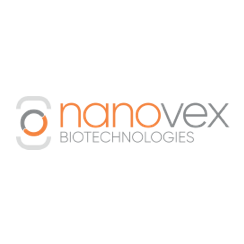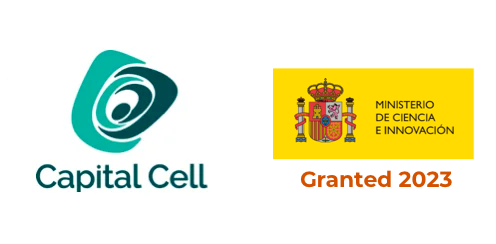 Pathologies Derived from Fat Accumulation
Increased ectopic fat accumulation: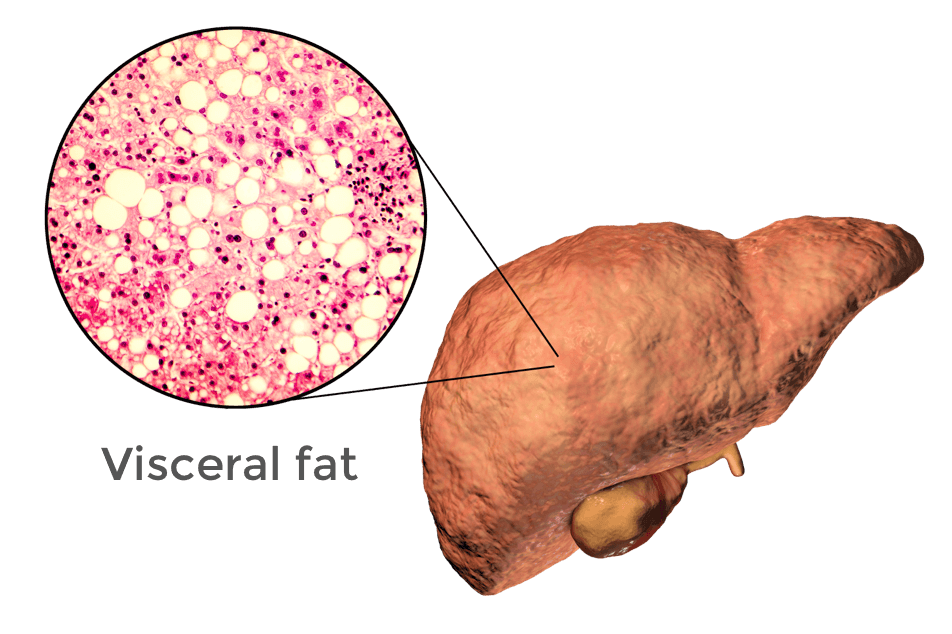 Fatty liver and NASH
Liver fat accumulation, fibrosis and inflammation leading to cirrhosis.
Silent disease, low awareness and poor diagnosis.
Co-morbidities obesity, diabetes, hyperlipidemia and hypertension.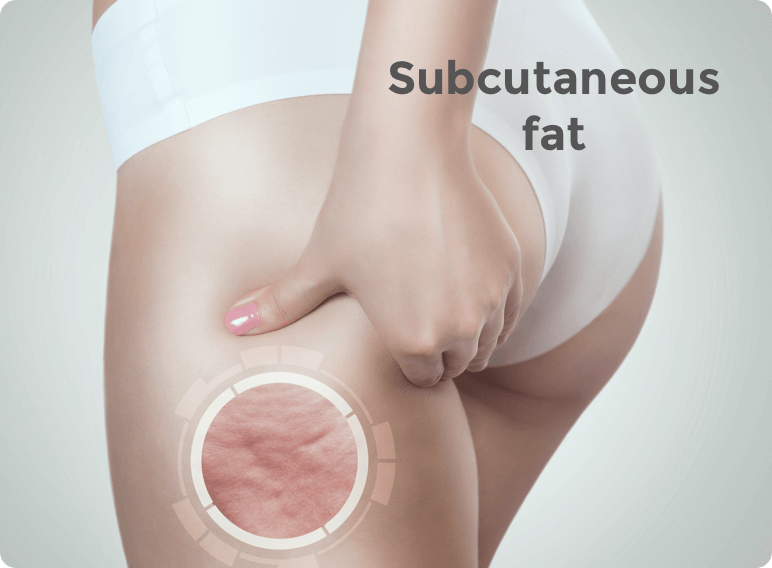 Cellulite
Undesirable fat deposits in subcutaneous adipocyte.
Socially subterfuge disease affecting +80% pot-puberal females.
Scarce science-based innovation in the last decade.
Endolipid proposed strategy:
Sex Hormone Binding Globulin (SHBG)
Mimicking SHBG, an innovative new strategy to reduce ectopic fat accumulation.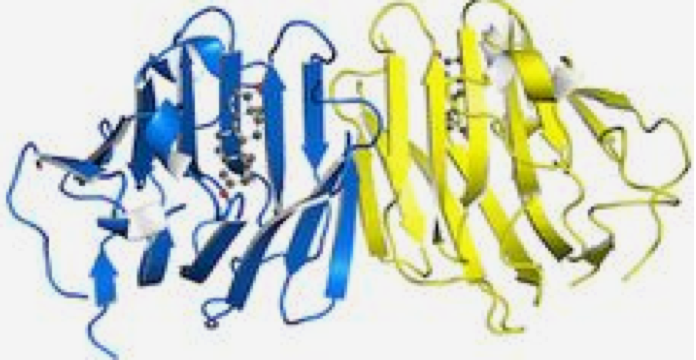 Sex Hormone-Binding Globulin
Plasma glycoprotein
Produced by the liver and secreted Into the blood.
Binds sex steroids.
Low plasma SHBG levels related to subjects with obesity, fatty liver, type 2 diabetes and PCOS.
(1) Lipolysis: Sáez-López et al 2020 J Nutr Biochem.
(2) Lipogenesis: Sáez-López et al 2015 and 2017 Endocrinology.
(3) Lipogenesis, Inflammation: Sáez-López et al 2019 JCEM),
(4) Fibrosis: Selva DM et al unpublished.
(5) Inflammation: Yamazaki H et al 2018 Mediators Inflamm.
The ENDOLIPID Technology.
SHBG-mimic Peptides
Peptides mimicking SHBG are useful to treat fatty liver diseases and reduce cellulite.
Therapeutic and dermocosmetic applications.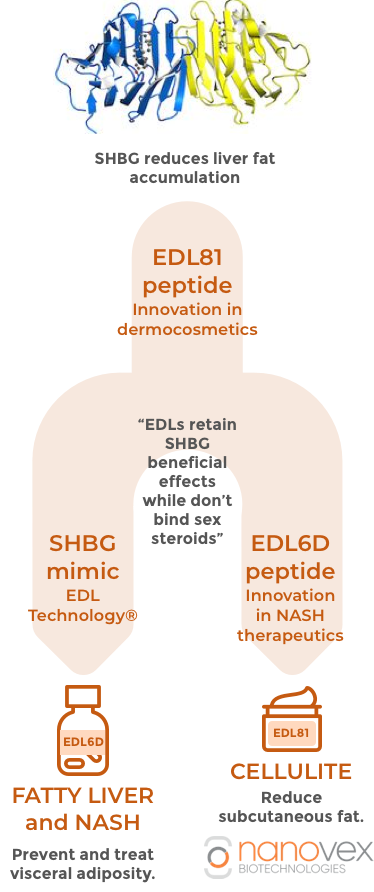 EDL6D is a new peptide that restores
SHBG functions and reduces the main causes of NASH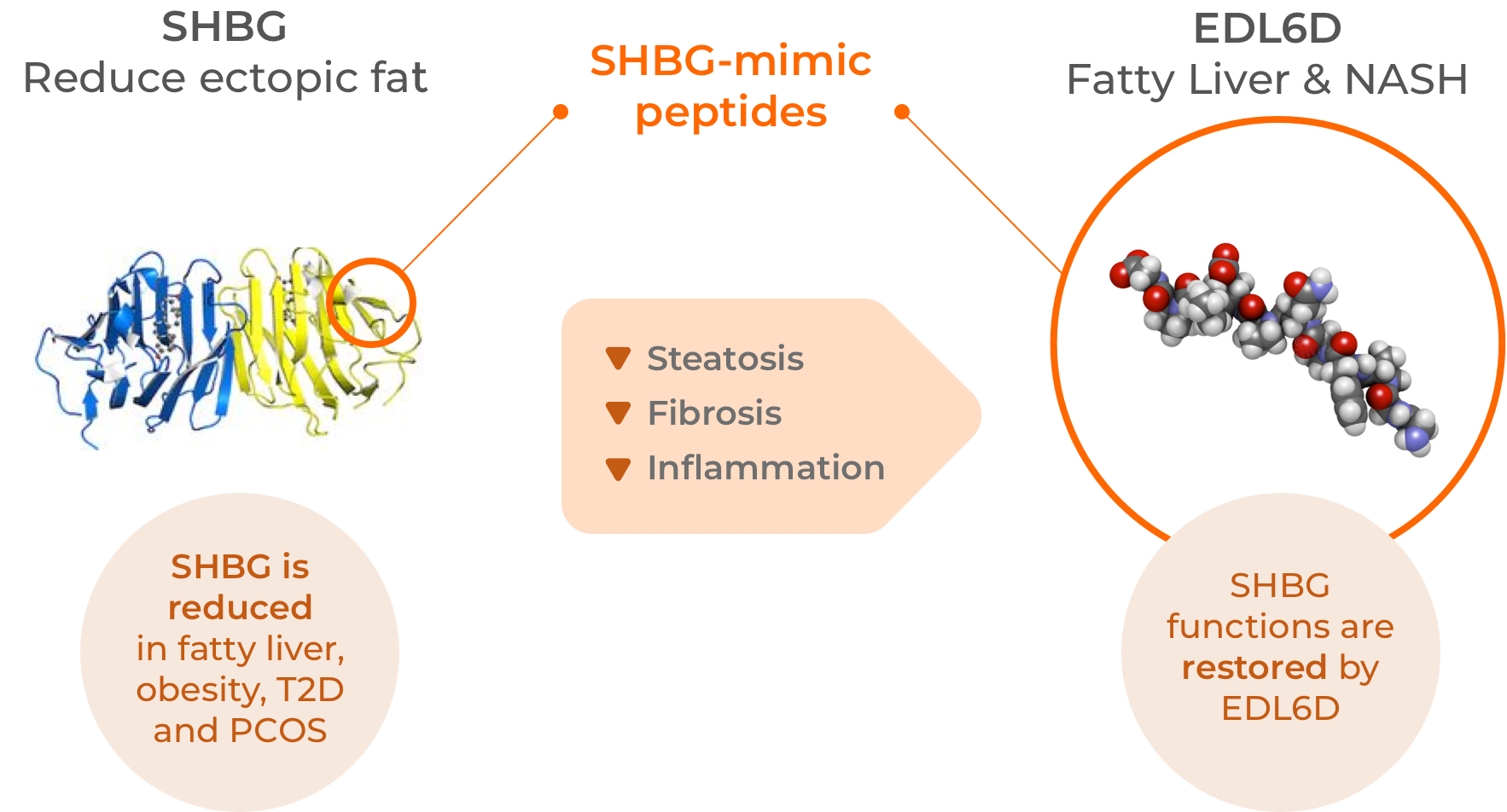 Peptide EDL6D in vivo Validation
EDL6D is aligned with next generation treatments reducing main causes of NASH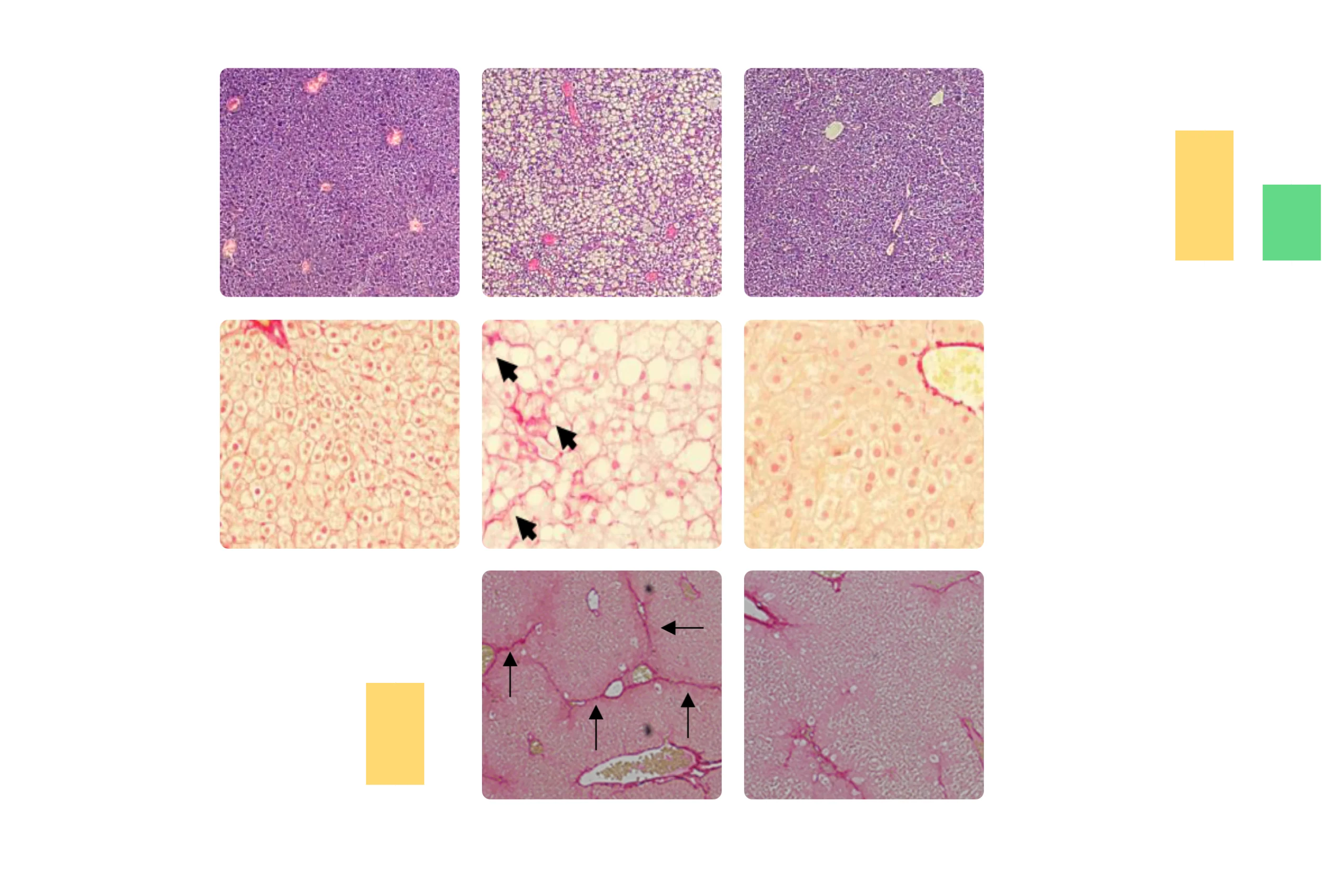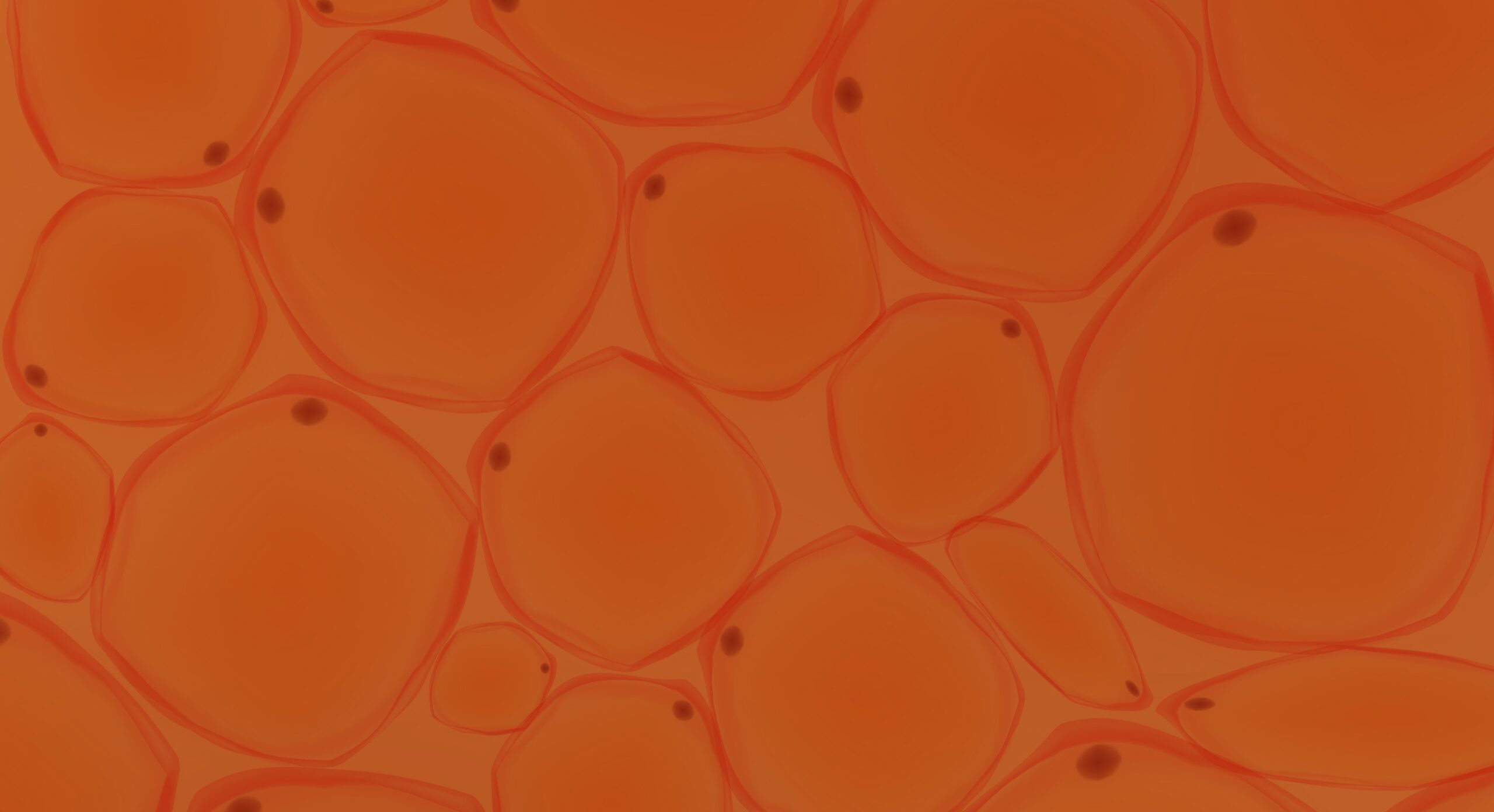 Endolipid (EDL) Peptide Products
Mimicking SHBG, an innovative approach to NASH and cellulite thin pipelines.
Two peptides EDL6D (NASH) is in preclínical development and
EDL81 (Cellulite) is in co-development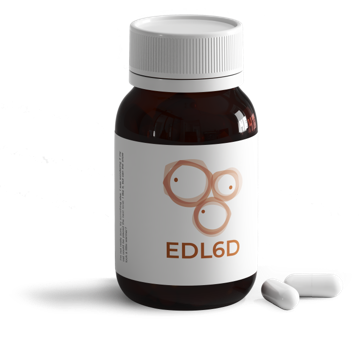 EDL6D – NASH.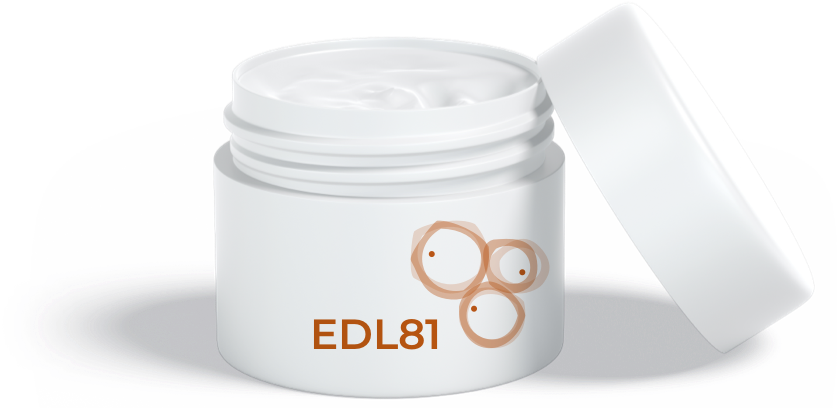 EDL81 – Cellulite.